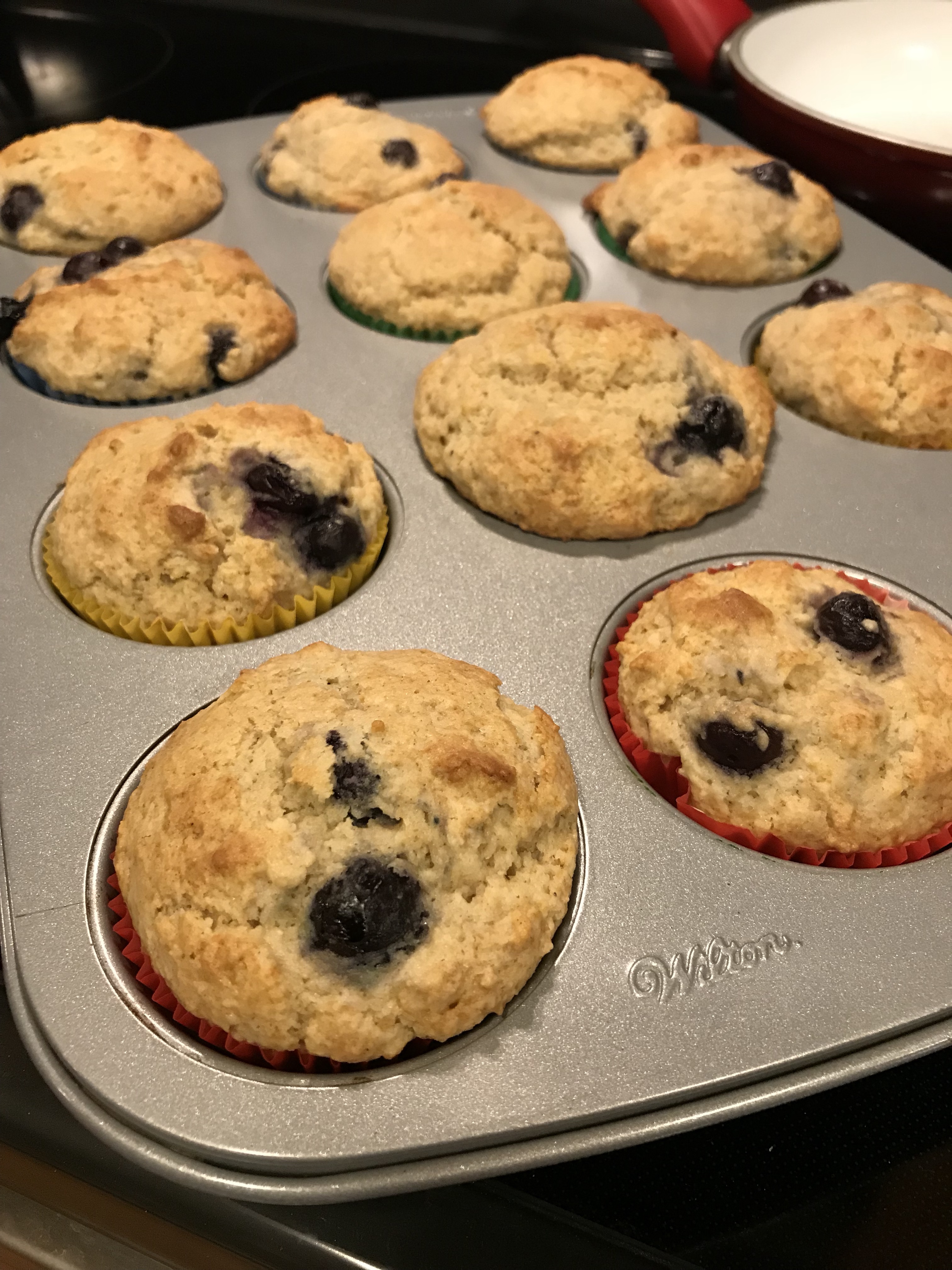 It's definitely fall in Seattle, and all I want to do is bake and eat comfort foods. This morning I woke up thinking about blueberry muffins and then realized that I haven't posted that recipe here. What an oversight!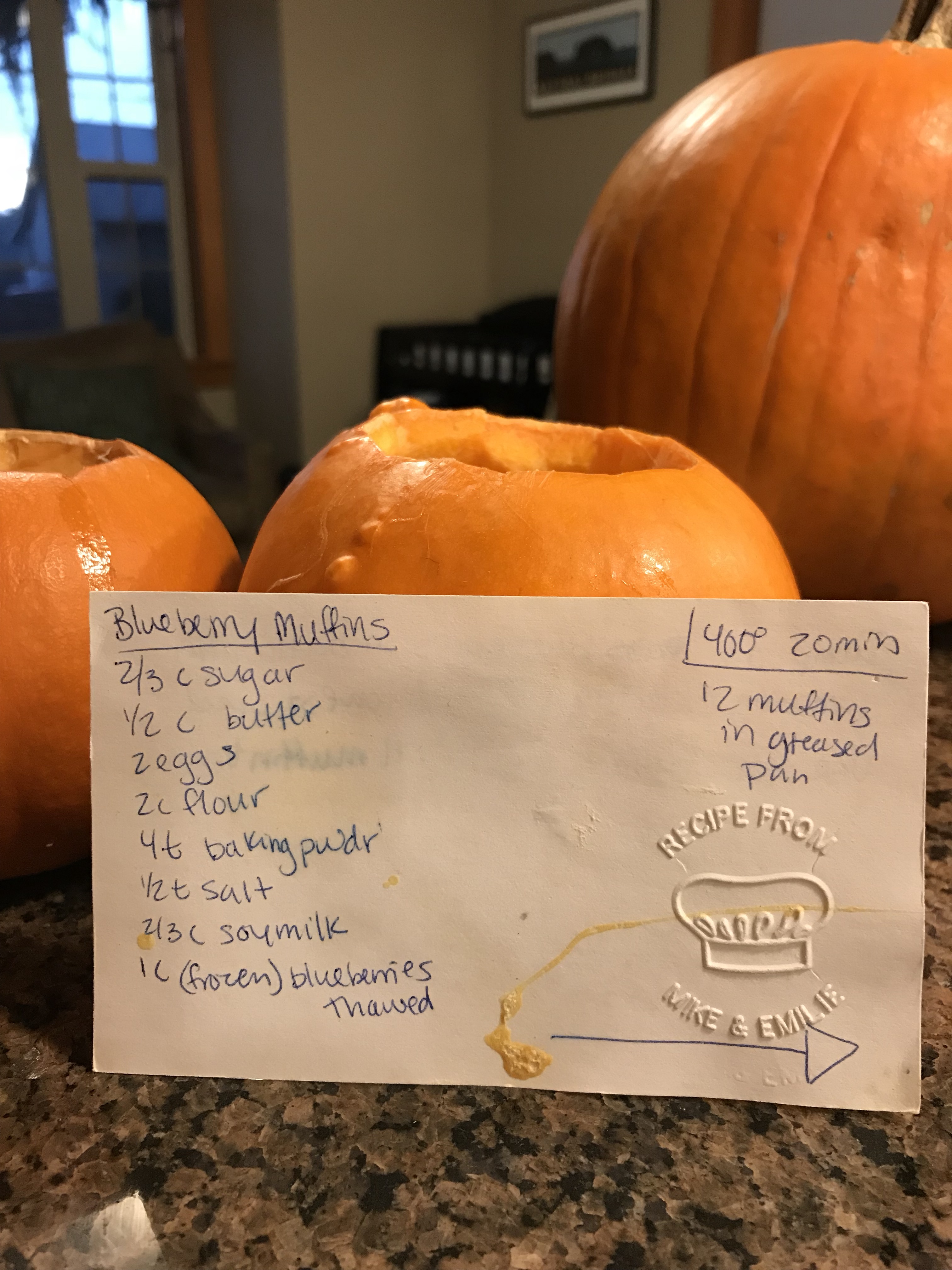 The recipe from my mom is above – I blended the butter and sugar together with an electric mixer, then added the eggs. Next I added the flour and subbed in 1/2 whole wheat flour. I stirred the salt and baking powder into the flour, then blended for a really short time on low. Next, I added the milk and blended again until just combined. Last up was the blueberries – I don't thaw them any more, then I scooped them into muffin pans with an ice cream scooper.
Luckily, H approves (so does C, but he declined to be photographed this morning).